Who the hell is billion dollar man Dan Pena anyway? What does this old man in the castle do for living? How did Dan Pena get wealthy? He lives in a castle and gives seminars on how to become a high performance person. So, now i am going to talk about this extraordinary person Dan Pena. I want to do this because he gives tons of tips to new entrepreneurs for free on Youtube.
Okay pour some coffee and get comfy. At this instant I will start answering the question who is Dan Pena by going way back to his childhood.
Dan Pena's Life – Who is Dan Pena?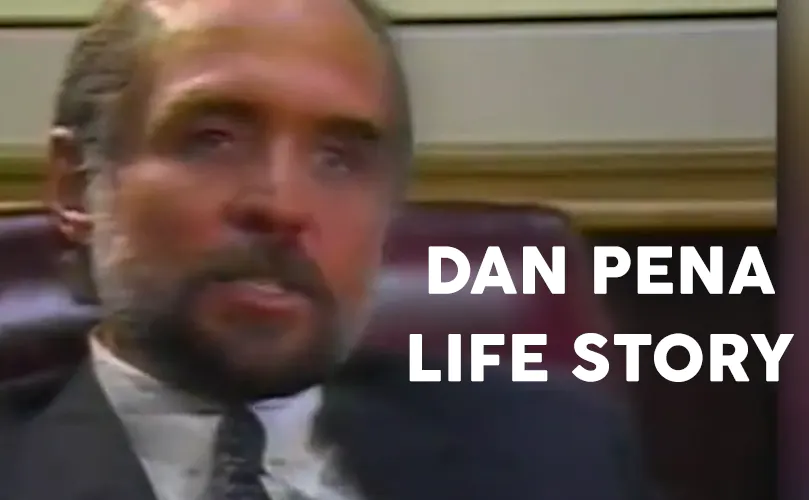 Dan Pena born to Manuel and Amy Pena in August, 10, 1945 – Florida. Is Dan Pena Mexican? Yes Dan Pena is Mexican and his father Manuel Pena was also Mexican. Later they moved to California, Lost Angeles. They moved to a ghetto district and Dan had to mature too young in order to survive the neighborhood. Not knowing that his street smarts will make him a great businessman, Dan graduated Reseda high school in 1963.
Did Dan Pena go to college? Yes he did. Dan Pena went to Northridge California State University for business administration and economics. He joined military too. However army trained Dan Pena never saw combat and it is his one of the biggest regret.
What religion is Dan Pena? He is a religious person and raised catholic. After all he went to a catholic school and got beaten by nuns countless times.
How did Dan Pena made his fortune? This one is a easy question and answer is simply oil.
Why Dan Pena hates bitcoin? Because Dan says bitcoin will hit zero, claiming he knows who created bitcoin and if we knew too we wouldn't be able to sleep.
Dan Pena's Net Worth in 2021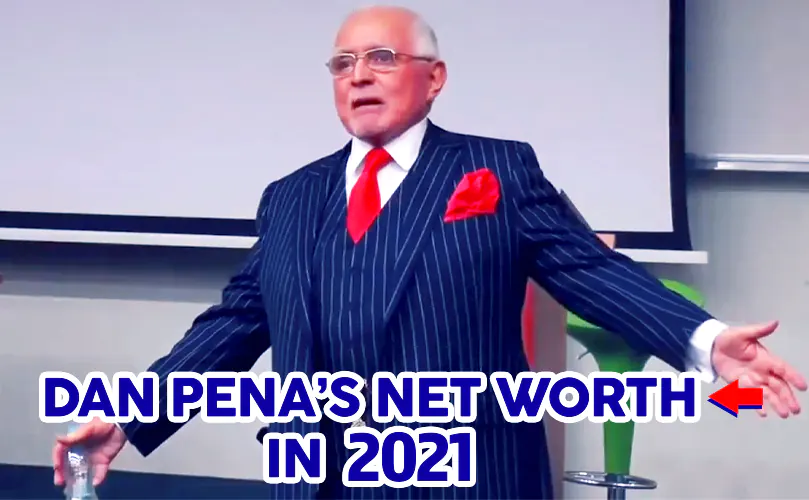 Dan Pena used to call himself billion dollar man. Finally now in 2021 he is known as the trillion dollar man. Obviously he does not own that much wealth by himself. So, here is the trillion dollar question. What is the net worth of Dan Pena? How much is Dan Pena worth?
Money is not everything in life, but it's the only thing anybody's kept track of. – Dan Pena
In 2021 Dan Pena's net worth is approximately 450 million dollars. Moreover he lives at a huge castle in Scotland. As I have said, his net worth is 450 million dollars but he calls himself the billion, even trillion dollar man. So, why does he called that way? Because his mentees accumulated trillions in total. Obviously their mentor Dan Pena takes credit of that achievement. Years of mentoring on business and high performance paid off and these young entrepreneurs made trillions of dollars in years.
Dan Pena's Books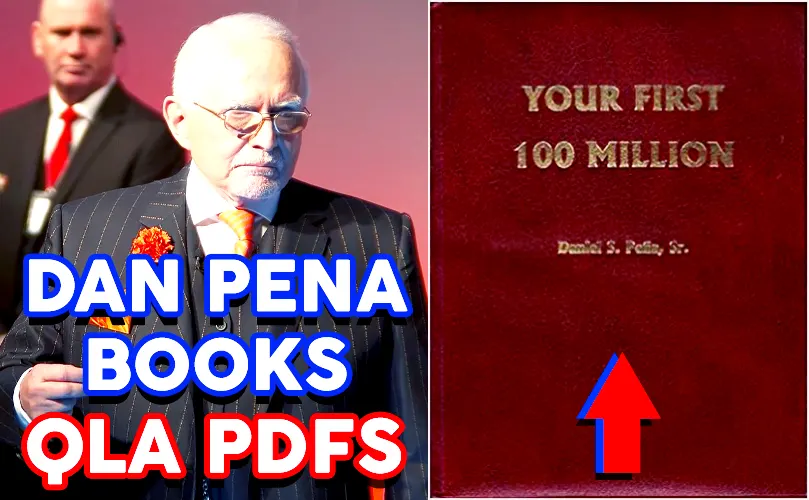 Dan Pena wrote some books on business and high performance in years. But most of them are pretty much ancient. Dan Pena changed his ways of mentoring, no more books. Instead, he gives seminars on his castle, on Youtube, and on various events. Make sure to watch some of his viral videos on the Youtube, if you haven't yet. He is really eccentric person and the mentor you are looking for.
Dan Pena book list:
Your first 100 million – 1999
QLA E-Book (The Trillion Dollar Man)
Building Your Own Guthrie Castle – 1999
QLA's 50 Billion Dollar Man
Creating a Deal Flow
Investigation and Analysis of Deals
Financing your Dreams
Dan Pena Reveals 7 Secrets For Super Success
As shown above Dan Pena have some books to read. Yet, not many of Dan Pena books are for sale. However, you can find some of the Dan Pena books in pdf format for free. On both internet and Dan Pena's own website.
What is Quantum Leap Advantage? QLA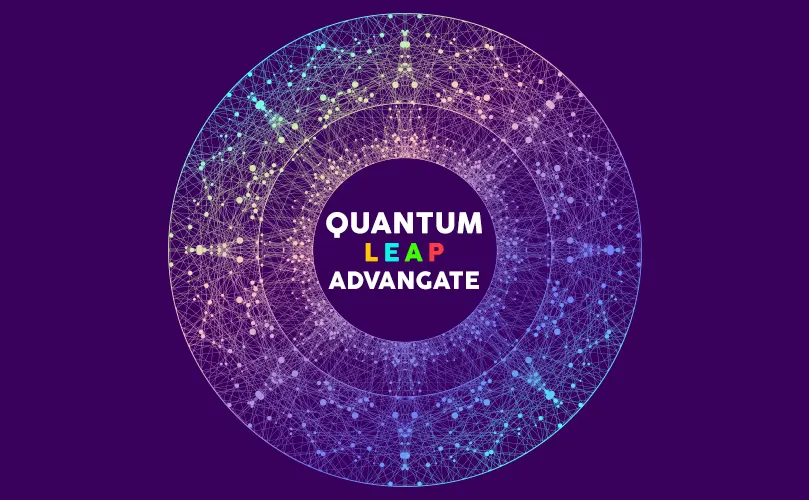 Quantum Leap Advantage is a success methodology founded by Dan Pena and it is working. After all he is been using and teaching this method to his mentees for the last 40 years. By using this methodology Dan Pena made fortune for himself and raised thousands of successful businessman by mentoring.
Quantum leap advantage means sudden increase in success, dramatic advance, abrupt change, etc.
He teaches this methodology on his castle for a small fee. But it is not exclusive and you can learn more about QLA for free on his website, Youtube channel, and e-books. Quantum leap advantage book (QLA for Dummies) is for free. Make sure to read QLA methodology pdf by Dan Pena.
Quantum leap advantage methodology action war plan:
Getting out of comfort zone.
Developing and maintaining self esteem.
Having bodacious goals and dreaming big.
Laser beam focus.
Dealing with stress.
Creating perception for finding opportunities.

Becoming a high performance person.
Dan Pena's Mentors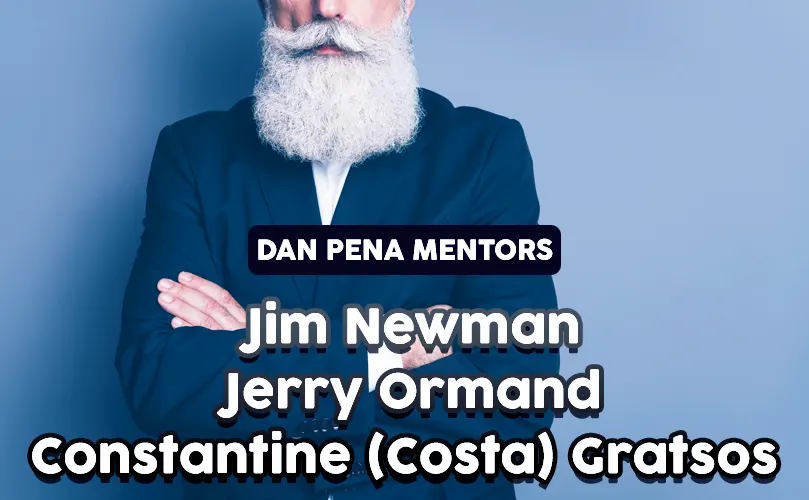 Dan pena had thousands of mentees. However, in his life time he only had three mentors. They were Jim Newman, Jerry Ormand, and legend Constantine Gratsos.
Jim Newman: Founder of the PACE organization. Jim Newman was a pioneering behavioral scientist studying high performance people. Dan Pena met him at a seminar. He was his first mentor.
Jerry Ormand: Jerry was an independent oil company owner. He was an oilman. On these days Dan Pena wanted to be like him because Jerry Ormand was the best at what he do. Thus the mentor & mentee relationship begun.
Constantine Gratsos: Also known as Costa Gratsos was the CEO of Onassis shipping lines. Dan Pena spend months to reach the man. After all Costa was the industry giant, therefore making him the best potential mentor.
Dan Pena's Mentees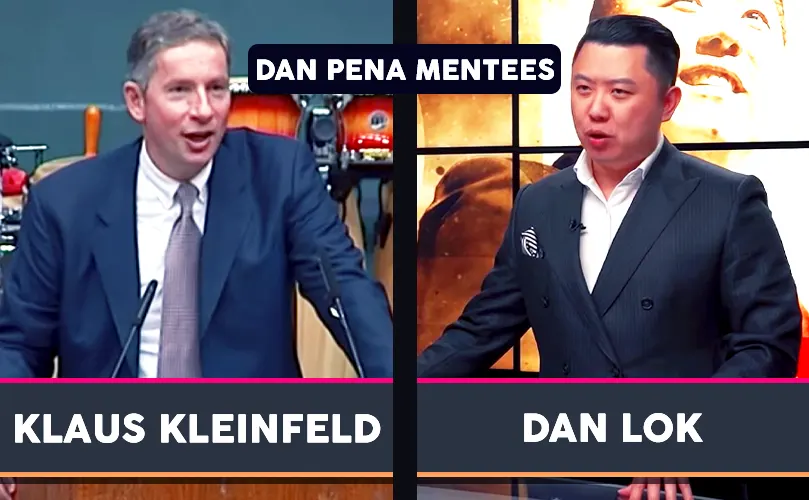 Dan Pena has been mentoring new entrepreneurs for tens of years. In time he had many many mentees. Obviously not all of them succeeded. However, there are some mentees who become highly successful. Now let us focus on the successful ones. Here is the list of most known Dan Pena mentees:
Klaus Klenfeld
Dan Lok
Josh Kim
Brian Rose
Bruce Whipple
Thelma Box
Ron LeGrand
Shawn Casey
Robert Maier
Deann & George Verdier
Matt Pocius
Answer of Who is Dan Pena?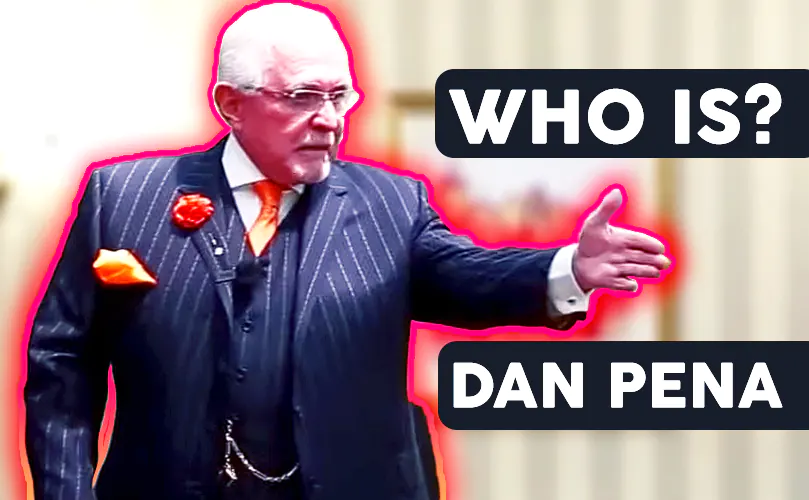 He was once a CEO, catholic altar boy, trained army personel, and owner of an oil company. Now is a financial business mentor living in a real castle. I have tried to answer the who is dan pena question as good as I can. Thank you for reading this article. You should most definitely visit his website at Dan Pena for all the free contents. I am hoping to see you guys soon, bye for now!