Welcome to the Contabo VPS review I made for 2021. Contabo hosting has been around since 2003. Thus making it one of the oldest and the very best on its business. So, if you are looking for fast, cheap, and professional level hosting, then Contabo VPS is just what you need.
Contabo offers three simple things to its customers:
Top notch German quality on it's hardware, software, and customer service.
Global availability, meaning it works %100 on each and every corner of the world.
Last but not least, incredible low prices for high quality VPS services.
Why is Contabo So Cheap?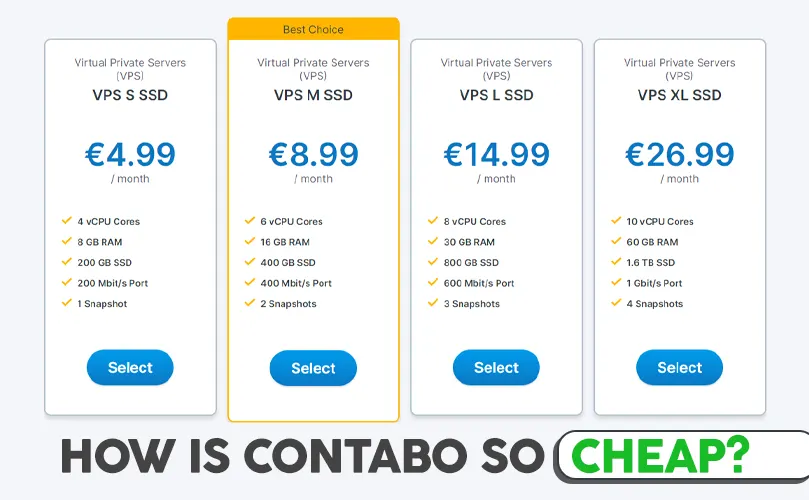 Contabo VPS prices are relatively cheaper than their competitors. They have been offering the best VDS hosting prices for years. Yet the prices are still low and business is growing.
So here is the million dollar question. How is Contabo so cheap in 2021?
Contabo using pile it high and sell it cheap tactic. You know gain from demand. Besides, low prices means free advertisement and marketing. Eventually when someone asks about cheap VPS hosting, first brand comes to mind is Contabo.
Most hosting firms are renting physical servers from either google or amazon. However, Contabo has its own physical servers set up in Germany. Meaning long term investments and no renting fee equals cheap VPS hosting prices.
How good is Contabo? Is Contabo reliable?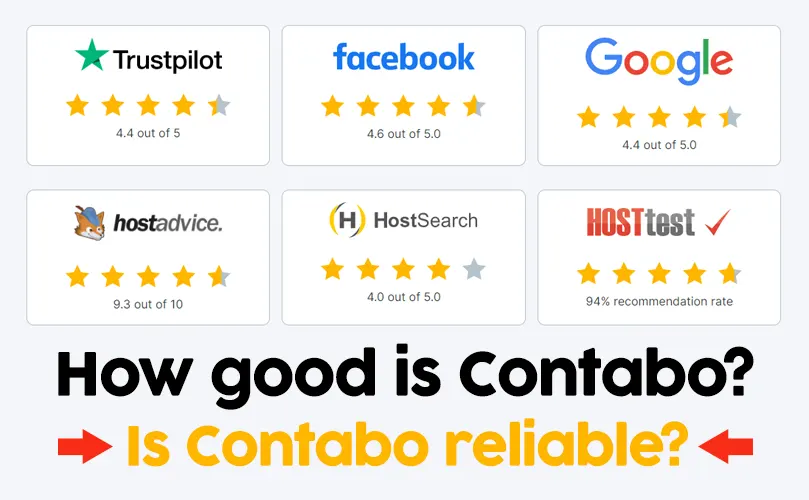 It is actually pretty good. Their hosting services are super fast, prices are cheap, and customer service is at excellent quality. Plus Contabo is highly respected brand, also well known globally. Especially in US and all of Europe.
Customers are super happy about the services they receive. Ratings and feedbacks on Contabo are highly positive. Especially on trustpilot, google, facebook, hostadvice, hostsearch, and hosttest.
They offer tons of premium VPS and dedicated server services. Such as VPS, VDS, dedicated servers, virtual dedicated servers, outlet servers, web hosting, domain, plesk, Cpanel, etc.
Finally Contabo is highly reliable and super good. Is contabo.com legit? Well of course it is %100 legit and I strongly recommend it.
Contabo VPS Prices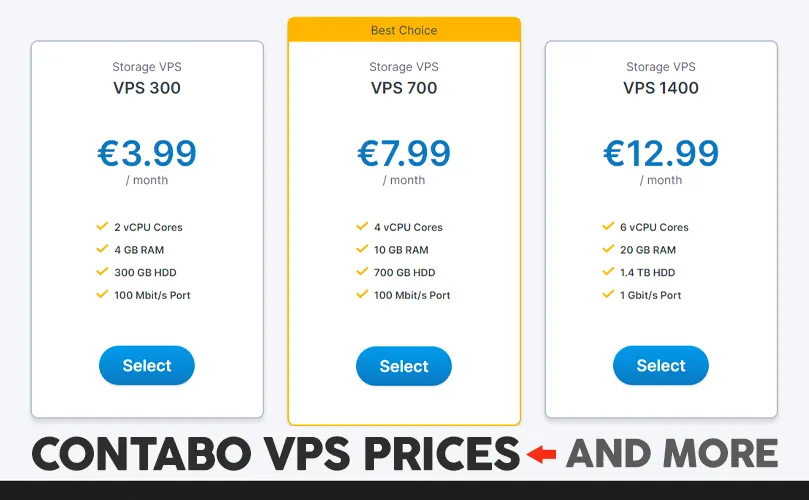 There are many VPS plans on Contabo to choose from according to your needs. My recommendation for you would be high performance VPS. In general, these VPS packages skyrockets regular websites.
Contabo Prices
High Performance VPS
Recommended for regular websites. Like this one for example. VPS S SSD packet would be more than enough for internetleparakazan.com website. If you need to host multiple websites, try a bigger package. As you can see they have tons of vCPU, RAM, and SSD which will make your website much more faster. SEO efficient too.
€4.99

– VPS S SSD: 4 vCPU, 8GB RAM, 200 GB SSD, 200 Mbit/s Port, and 1 snapshot.

€8.99

– VPS M SSD: 6 vCPU, 16GB RAM, 400 GB SSD, 400 Mbit/s Port, and 2 snapshots.

€14.99

– VPS L SSD:

 

8 vCPU, 30GB RAM, 800 GB SSD, 600 Mbit/s Port, and 3 snapshots.

€26.99

– VPS XL SSD: 10 vCPU, 60GB RAM, 1.6 TB SSD, 1Gbit/s Port, and 4 snapshots.
Storage VPS
Great for applications, storing, and backups.
€3.99

– VPS 300: 2 vCPU, 4 GB RAM, 300 GB HDD, 100 Mbit/s Port.

€7.99

– VPS 700: 4 vCPU, 10 GB RAM, 700 GB HDD, 100 Mbit/s Port.

€12.99

– VPS 1400: 6 vCPU, 20 GB RAM, 1.4 TB HDD, 1Gbit/s Port.
Virtual Dedicated Server VDS
Recommended for websites and applications with enormous traffic.
€36.99 

– VDS S: 3 Physical Cores, 24 GB RAM, 180 GB NVMe SSD, 250 Mbit/s Port.

€47.99 

– VDS M: 4 Physical Cores, 32 GB RAM, 240 GB NVMe SSD, 500 Mbit/s Port.

€68.99 

– VDS L: 6 Physical Cores, 48 GB RAM, 360 GB NVMe SSD, 750 Mbit/s Port.

€88.99 

– VDS XL: 8 Physical Cores, 64 GB RAM, 480 GB NVMe SSD, 1 Gbit/s Port.
Contabo VPS Last Words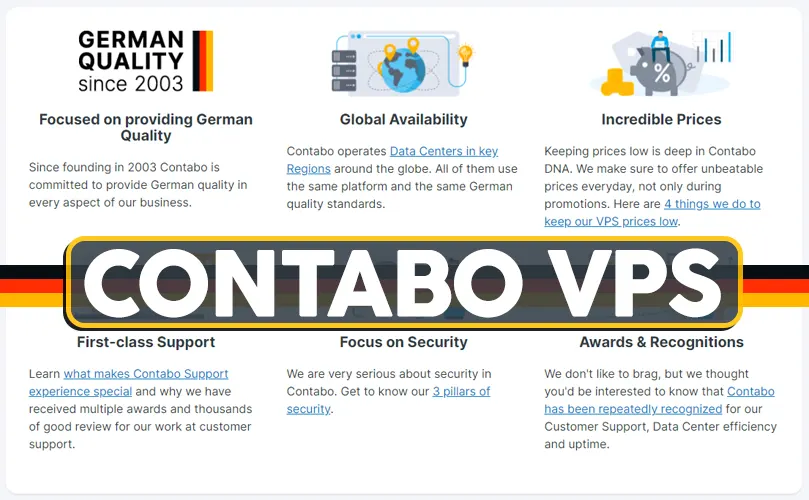 It is time to migrate your website to a better hosting. It is for the better. Basically Contabo VPS hosting will make you website run much faster. Certainly loading times will be much lower for your readers. Prices are also cheap. So, what are you waiting for?
Contabo
My Contabo review ends here now. Thanks for your time! I am happy to help you with all your hosting related problems. Leave a comment if you like! I am hoping to see you guys again soon, bye for now!